HISTORY
Havsvidden's history starts with a retired bank manager Thorvald Eriksson, called "Tusse", and her wife Birgitta who fell in love in the wild nature of the northern Åland and thought that even other people should be able to enjoy the unique environment. Quickly they came up with an idea to create a relaxing healthcenter on the cliffs by the sea and Havsvidden became opened for the first time in summer 1990.
At that time they had built a hotel with the idea of anthroposophy. It includes even belief of positive and negative energies and for example it is seen healthy that we greet the sun from the east in the morning and rest with our heads in west in order to utilize the positive energies. 
Havsvidden's hotel rooms were built as single rooms based on this belief, and if you are looking a map of the environment you can see that there are three hotel skeletons which are turned to east so that our guests can be greeted good morning by the sun and have a good beginning of the day. If guests want to have a glimpse of the sea, we recommend to book a comfortroom which has a partial view to the sea or if guests want to enjoy the sea and sunset in a own terrace, we recommend to book a minisuite or a familyroom.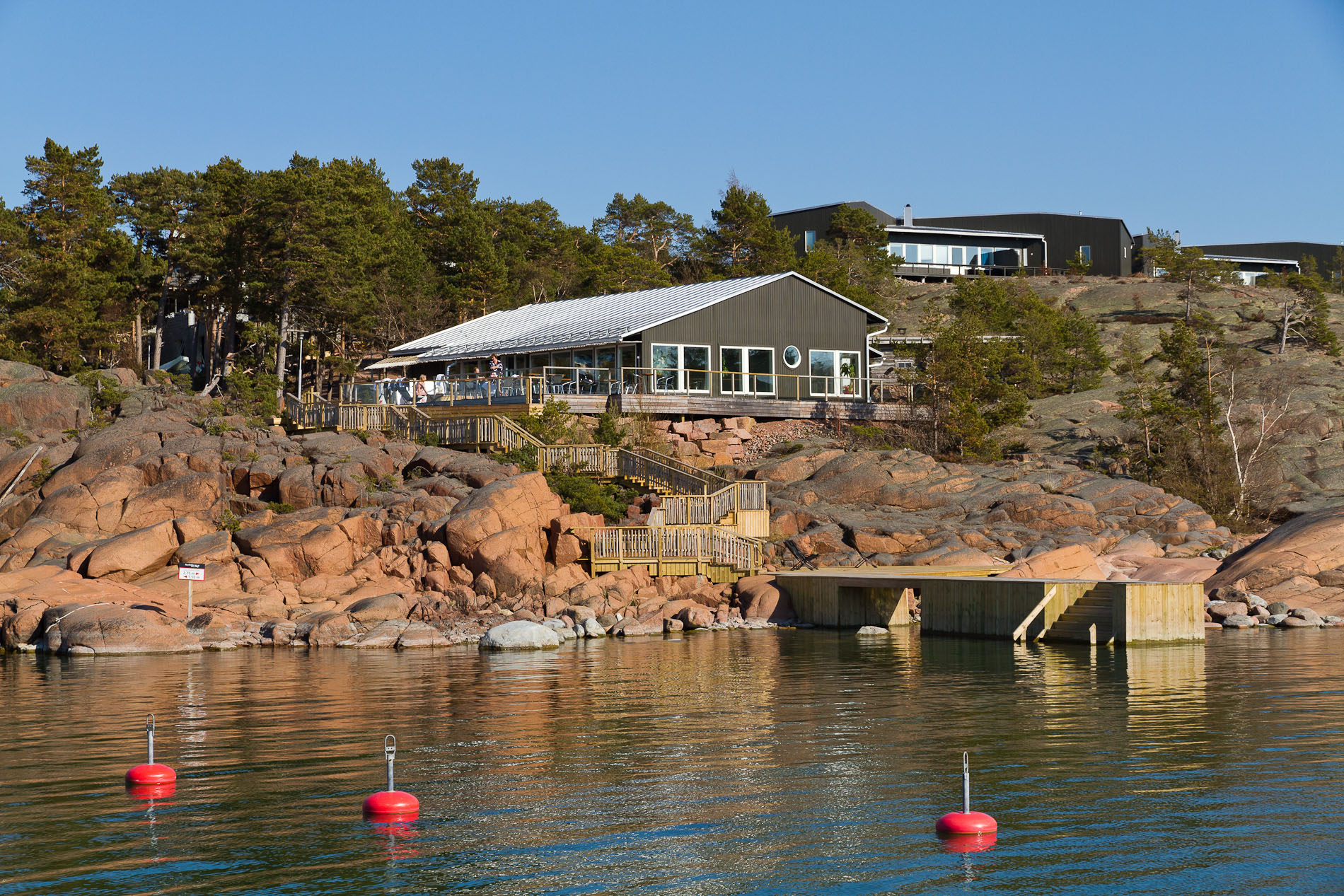 TODAY
Havsvidden has now been open to the public for over 30 years. A lot has happened since Thusse and Birgitta built the hotel and poolhouse. The area has expanded with more than 40 cliffhouses, all with 1 - 4 bedrooms.
Havsvidden is run by two different companies. Havsvidden AB owns the land, manages the facilities and keeps track of new projects and construction of buildings such as the guest harbour and apartments with a stunning view of the sea.
Havsvidden Management AB runs the day to day operations for the guests by managing rental of the hotel rooms and cliffhouses. We arrange conferences and meetings, special occasions like birthdays, parties and weddings as well as open our bar and restaurant during the season. We are also running the harbour and poolbar as a service to our boat guests during the summer months.
Havsvidden is constantly expanding  and during the nearing years there are plans to build a number of bigger cliffhouses as well as new apartments with one or two bedrooms and a view of the ocean, a bit below the resort restaurant. Right now we are in the process of building the nex luxurious apartments, construction is scheduled to be finnished during 2022. 
We are truly happy and thankful to be able to run Thusse and Birgittas unique creation, Havsvidden, with its unbeliavable views and hope to welcome new guests from all over the world in the future.